6 Ways to Boost Your Virtual Events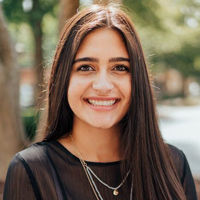 Due to these unprecedented times, many live events have been replaced with virtual events. With large gatherings being banned and stay-at-home orders being placed, virtual events are the only option to the survival of many vendors, sponsors, exhibitors and volunteers,while also providing safe access to events for attendees. In this situation, people interact with each other through the internet. There can be many components of virtual events including, but not limited to, live polling, question and answer, recorded content, and live presentation. Although virtual events have existed for a long time, 60% of planners have not worked with virtual events. (https://www.eventmanagerblog.com/virtual-event-ideas) Here are 6 top ways to boost your virtual events:
As opportunities for events start to open back up, many organizers are seriously considering having a virtual event along with the live event for attendees who may feel uncomfortable going out.
#1: Event Length
When organizing a virtual event, keep your target audience in mind along with the original purpose of the event. Studies show that the max amount of time someone can participate in an activity is 90 minutes. (https://venturebeat.com/2020/04/11/virtual-events-are-the-new-normal-heres-how-to-plan-one/)
#2: Audience Engagement
One of the biggest obstacles in virtual events are distractions, therefore, it is important to ensure the event is engaging. It is best to have the audience do a small activity every 10 min. For example, you can encourage them to participate in a poll or ask them to discuss a topic in a small group. Take a look at MomoCon's Schedule:
#3: Marketing
There are many components when designing a virtual event from marketing on social media to providing registration to planning the logistics to receiving and implementing feedback.
For example, in Dragoncon's 2020 Virtual Event, they heavily marketed on instagram, a platform where they could easily reach their target audience.
#4: Technology
Virtual events can get tricky as they solely rely on technology, which can always get tricky, but there are ways to alleviate stress such as allowing attendees to practice with it beforehand. Organizers should choose platforms carefully based on needs and numbers, as that is the foundation of the virtual event. It is important to expect and prepare for technical problems and have a growth mindset when dealing with it.
#5: Safe Environment
It is very easy for virtual events to feel more like meetings than an event, so encourage engagement within the members. The best way to do that is by creating a sociable and safe environment for people to want to discuss, which will lead to memorable events, ultimately success. Allow participants to talk to one another by using various features based on the platforms, such as breakout rooms. By understanding your demographics, you can create an environment that makes them more comfortable and feel united, resulting in willingness to participate.
#6: Time Zones
Oftentimes, time zones are overlooked, so it is important to choose the right time so that it's an appropriate time for all.
The breakout of COVID-19 has ignited the pathway to increase virtual events. Eventeny is a great source to help design and upkeep virtual events as it provides a robust program to centralize information, easily maintain various parties, along with other key features. The virtual Black Bear NC Festival, organized through Eventeny (https://www.eventeny.com/events/virtual-nc-black-bear-festival-604/), composed a multitude of activities throughout the day to keep the audience engaged and the experience memorable. Eventeny also helped organize the virtual Riverdale Artwalk, which was also a virtual event, but consisted of different features, such as a virtual marketplace. This goes to show even though virtual events all take place through the internet, they have capacity to be vastly different. With this in mind, virtual events are predicted to have a more permanent future.
Please feel free to let us know your feedback and thoughts regarding virtual events by emailing me at support@eventeny.com.